Gallery News and What's On
February 2019
Click the link below for our February newsletter – or sign up to receive our newsletter in your email inbox!
January 2019
Click the link below for our January newsletter
December 2018
Click the link below for our December newsletter
September 2018
We have been overwhelmed with the encouragement and support by visitors and locals loving the gallery and the wonderful collection of artwork we have.  We are very proud of our small family run business, we are privileged to be able to showcase some of the amazing local and regional artists work and we really appreciate your support.
This month we released 'Summer Fish' print by Helen Wiltshire which is incredibly exciting! This is the 3rd Helen Wiltshire print release for 2018.  The original 'Summer Fish' is owned by one of Helens' sisters who lives in Melbourne, and it is through her incredible support for the gallery that she allowed us to make the prints available for purchase.  'Summer Fish' is available in 2 sizes printed on canvas or a beautiful archival rag cotton art paper, it will also be available in mini prints in the near future.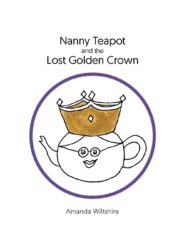 It is with great anticipation that we announce the imminent arrival of the new book written and illustrated by Amanda Wiltshire, 'Nanny Teapot and the Lost Golden Crown'.  Amanda's latest publication is a light hearted children's book which will be available through the gallery      and via our NEW website next month!
July 2018
June and July are always busy months in the gallery, we have an influx of southern visitors escaping the cold to enjoy the tropical warmth of Far North Queensland.  The gallery is looking so vibrant with so much new work in store, most exciting of all is the new 'Summer Shells' by Helen Wiltshire print release! The soft colours and her use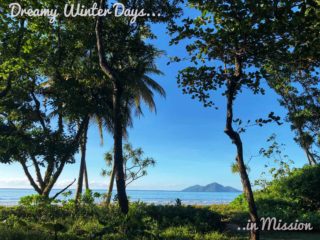 of space and command of movement are so captivating in this painting, it is sure to be a popular choice for those looking for the perfect statement to neutral colour palette interior styles.
Mission Beach hosted the annual Cassowary Festival at the end of June and the gallery came alive with Cassowary themed works of art.  The festival celebrates the local Cassowary and the pristine habitat surrounding Mission Beach, which ensures its protection as a species.  The Village Green came alive at night with local music and celebration.
May 2018
Last months Silent Auction event at the gallery was a great success, it was wonderful to see so many people come along to support the gallery and enjoy a social night out in Mission Beach. The original 'Sunrise over Mission Beach' by Helen Wiltshire sold on the night to a local family which is wonderful! It is encouraging to see the value of Helens work continue grow.
The new print by Helen Wiltshire which was released on the night, 'Aquamarine' is available for purchase from the gallery. This is one of the largest prints by Helen Wiltshire ever to be reproduced and the colour and movement captured in this painting is simply breathtaking. 'Aquamarine' is available printed on Canvas or Archival Rag Art Paper.
Also launched on the evening was Helen Wiltshire Designs Jewellery, which is an exclusive range of sterling silver jewellery which Helen designed in the early 90s and has only now been reproduced. The jewellery range is sterling silver with a coastal theme, and at its centre the stunning Pelican. There is an array of pieces including fish, shells and starfish incorporating pearls and turquoise.
Amanda Wiltshire launched her first book 'Fly' which she has written and Illustrated. The book is a self-help/motivational genre which concisely and precisely gifts the reader profound knowledge to live life simply and happily, and to overcome the tribulations which life so often deals us. 'Fly is available to purchase through the gallery and also via Jabiru Publishing.